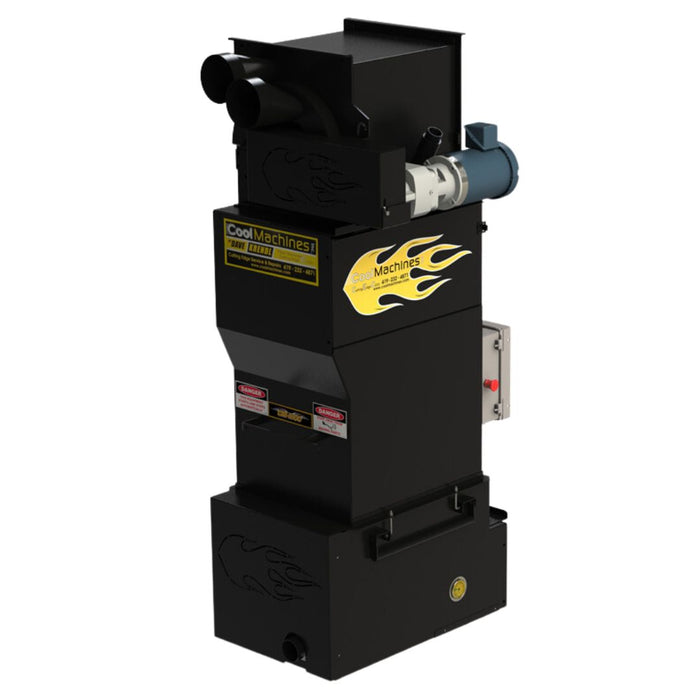 Cool Machines CM1500-VH Vachood Insulation Machine
Original price
$13,545.00
-
Original price
$13,545.00
Cool Machines CM1500-VH Vachood Insulation Machine
Our CM1500-VH (Vac-Hood) with built-in blower, provides the ability to use this unit as a standard blowing machine, or as an in-line recycle blending and metering hopper.
Eliminate the need to transport your base machine closer to your spray area for recycle integration or easily convert it to your insulation backup machine for smaller projects.
Features

Innovative Vacuum Hood and internal agitators provide a multi-function machine system.
Large Ball Valve behind Airlock allows for use as a Recycle or Standard blowing machine.
Bin Level sensor signals the vacuum operator that the hopper is full of recycled fiber.
*Please see brochure on product resources for more information.
Specifications
Weight: 480 lbs.
Dimensions: 38"l x 24"w x 63"h
Hopper Capacity: 7.5 ft.3
Airlock Size:

10" dia. x 14" long,
4.0 p.s.i. w/ 3" input/output tube.
Drive Motor: 1 h.p.
Blower: 13 amp. /140 c.f.m.
Power Requirements: 15/15 amp. input (120 volt)
Product Resources