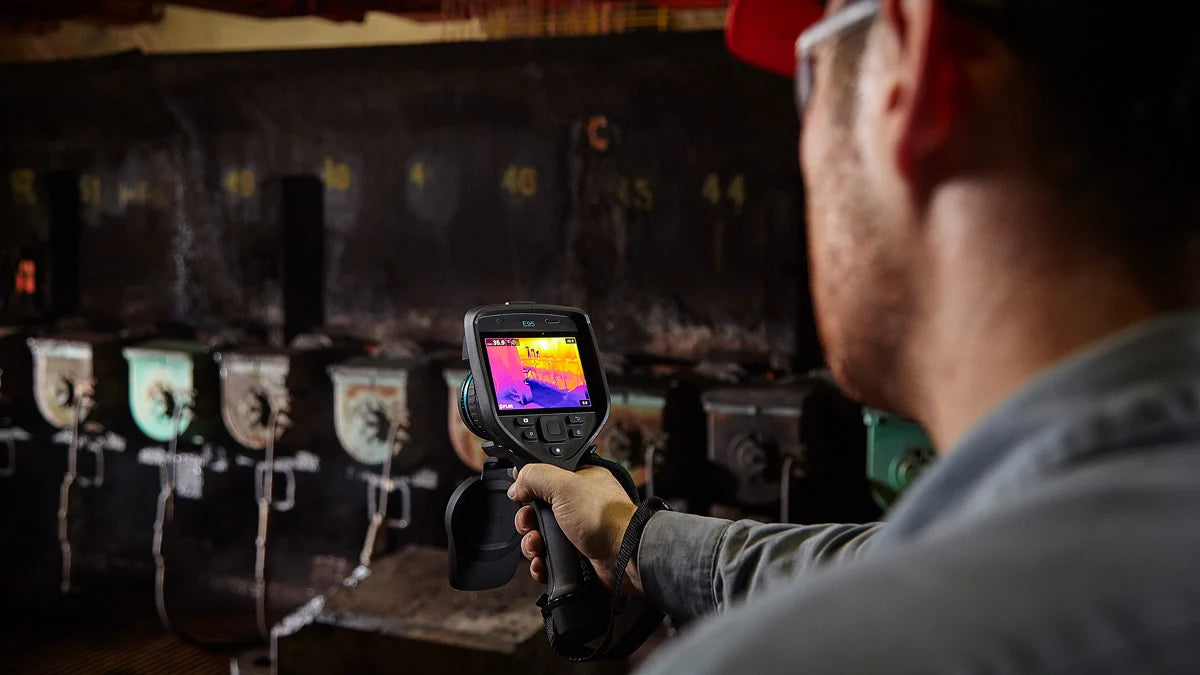 Reviewing NFPA 70B 2023's Updated Thermography Regulations
Recently, Teledyne
FLIR
made a note of the most recent rule modifications to the National Fire Protection Association (NFPA) NFPA 70B, a set of guidelines for developing an efficient electrical preventive maintenance (EPM) program that is frequently used in industrial plants, commercial buildings, and large residential complexes.
The primary change to NFPA 70B 2023 is that it now mandates industry standards rather than just offering recommended practices for
thermography
, the ability to detect and measure infrared energy.
Equipment is replaceable, but lives are not
The guidelines were created, among other things, to increase safety – to safeguard anyone who works with or near such equipment or who regularly checks and maintains electrical systems. Unexpected repairs and shutdowns are also able to decrease production and raise expenses. Therefore, maintaining an efficient EPM is essential for each organization's well-being and financial stability, from private companies to governmental organizations, that are obliged to carry out condition monitoring and maintenance work. The NFPA acknowledges that thermography is now crucial to a successful EPM.
The role of thermography under NFPA 70B
More specifically, the rules concern the use of
thermography equipment
for identifying temperature differences, known as "Delta T" or ΔT. The updated rules outline specific steps and conditions that inspection programs must adhere to concerning the use of
thermography equipment
in section 7.4, "
Infrared Thermography
." It serves as a first line of defense against hazardous conditions in industrial facilities or buildings and is a fundamental concept for spotting possible problems with electrical equipment as well as for spotting potentially defective assets before they fail and can cause harm or injury.
DOCUMENTATION AND DELTA T
According to Section 7.4.1,
thermography
must be used to evaluate temperature differences between electrical components and ambient air temperature as well as to measure temperature differences between similar electrical components operating under similar loads. To guarantee that the
thermography tool
and the operator can maintain a clear line of sight with the equipment being scanned, any coverings that are present should be taken off before the examination.
The regulations emphasize in section 7.4.3 that "temperature differences between the area of concern and the reference area shall be documented" in addition to requiring the detection of ΔT.
The usage of
thermography equipment
should incorporate analytical functions inside the device due to the necessity of not only identifying temperature differences but also documenting conditions. These functions may include, to mention a few, the use of several spot meters, isotherms, and reporting software. The documentation of ΔT between measuring instruments can save time during inspection and reporting. For
thermography equipment
that fulfills NFPA 70B regulations, the ability to collect ΔT between components and between component and ambient air temperature on both the
camera
and the reporting software is critical.